Be-Part Waregem presents a photo exhibition with Dirk Braeckman, Gerard Fieret, Paul Kooiker en Annelies Štrba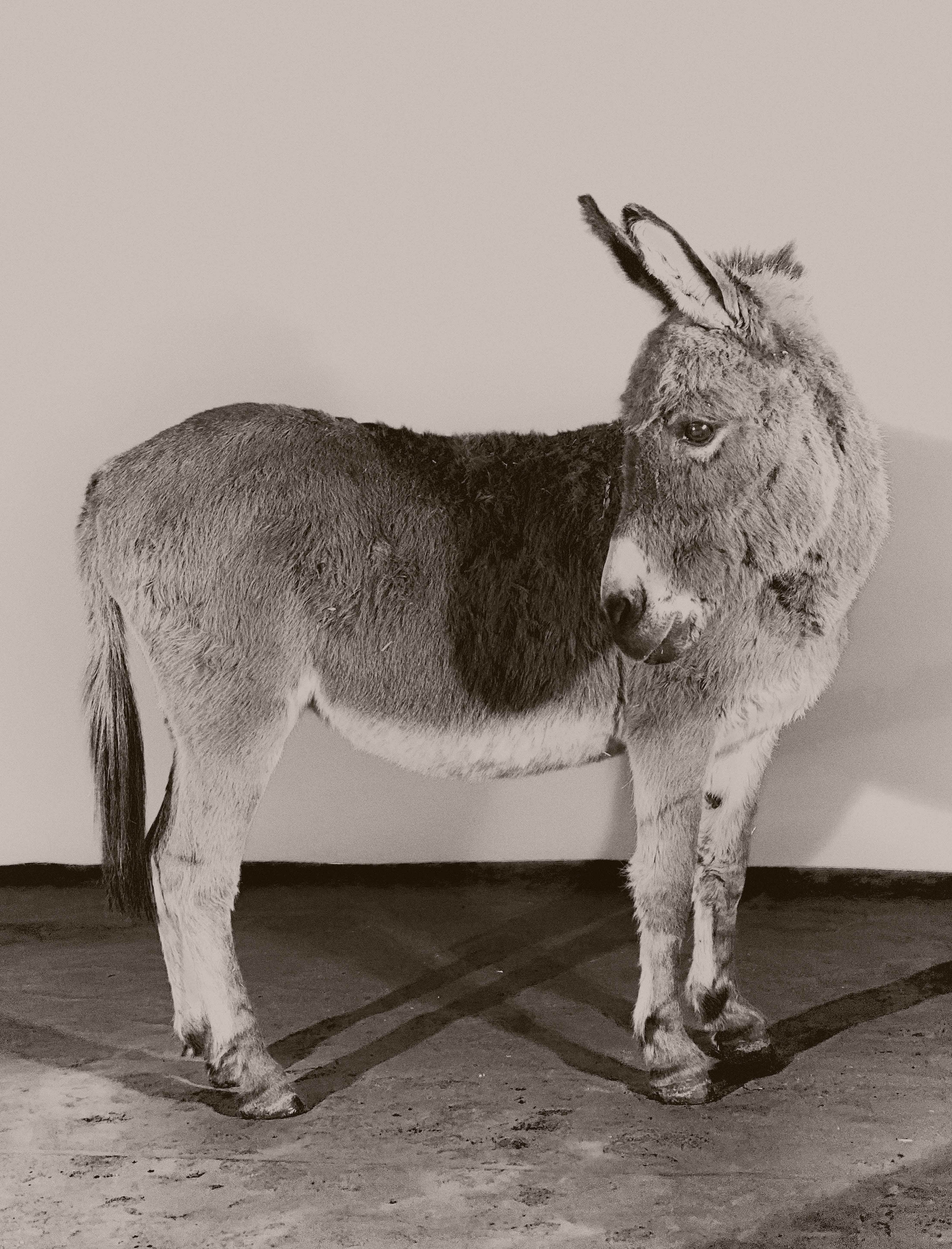 On Sunday, March 7, the photo exhibition Braeckman | Fieret | Kooiker | Štrba, with work by the four artists mentioned, will open at Be-Part Waregem. The exhibition runs until Sunday, May 30.
Braeckman | Fieret | Kooiker | Štrba aims to initiate a meaningful conversation among four oeuvres. Each of the four artists enters into a dialogue with his or her model. Often from a different angle, with different motivations and a different intention.
---
With the Belgian photographer Dirk Braeckman (°1958) the tenderness with which he approaches his models is striking. Often you only see a shoulder, a leg or a back. The face is hidden behind some hair; rarely does the model look straight into the lens. The human figure is mostly absent, but very often you find traces of a human presence in the work. His work balances on the border between exposing and covering up, between presence and absence, between representation and abstraction. The photographs are not so much narrative as they are infused with suggestion. Braeckman finds the subjects for his photographic work in his immediate surroundings. They are preferably interiors, anonymous hotel rooms and places where time seems to stand still. The undertone in his work is distinctly autobiographical. A single human figure is only fragmentarily present. Emotions, place and time cannot be identified. Dirk Braeckman's visual language focuses on looking and reflects on the status of the image. Braeckman explores the limits of the medium and challenges photographic conventions. His images combine intimacy and distance to create a private, secluded world whose meaning is difficult to define.
---
Also in the case of Dutch 'photographist' Gerard Fieret (1924 – 2009), it is noticeable that he seems to have a personal rapport with his model(s). He uses the camera to create an intimate relationship. From 1965, Fieret built a formidable body of work that has been very important in the appreciation of photography as an autonomous visual form of art. His ambitions to push the limits and emancipate the medium were very clear. In ten years, Fieret made tens of thousands of photographs of what he himself called 'le monde entier'. He wanted to depict the whole world, and by this he primarily meant 'his (small) world': people in his studio, but also, for example, a stack of cardboard boxes in his basement. Fieret managed to combine his great artistic sensibility with an ostentatious sloppiness. This manifested itself, among other things, in a very rudimentary darkroom in The Hague, where he explored the technical and visual limits of the medium. Fieret saw himself more as a 'photographist', a graphic artist who completely bent the technique to his will. Although the compositions often give a careless impression, it is nevertheless striking that he did stage his photographs. His own presence and the interaction with his models play an important role. He used the camera to create an intimate relationship between the photographer and the model.
---
Upon the request of Dutch conceptual photographer Paul Kooiker (°1964), the model takes on various poses, after which the artist circles the model with his camera as if making body studies for a painting or sculpture. He examines and objectifies, and the result looks rather sculptural. However, when Kooiker photographs animals, as in the series The Rumour, a different, more intimate bond is created than when photographing people. The result, which can be read as a series of portraits, is less objectifying than when Kooiker photographs women. This also explains why he chose that series within the context of this exhibition. The series was commissioned by the Centraal Museum in Utrecht. Kooiker was asked to provide a contemporary commentary on historical surrealism. In response, he created a series of eighteen portraits of donkeys, which were made in the studio. Donkeys are difficult to gauge, they are complex animals, who are extremely intelligent and patient. By photographing the animals in a glamorous situation, as it were, and giving them the title The Rumour, Kooiker creates an atmosphere full of mystery and alienation. The viewer often feels destabilized and as if he were a voyeur. It can be said that Kooiker's oeuvre questions both the position of the artist and that of the viewer. Kooiker's work deals with the essence of looking: the viewer sees what he thinks he sees.
---
Swiss multimedia artist Annelies Štrba (°1947) has spent several decades documenting her family's life in various series, including Shades of Time. It is clear that she enjoys a very personal connection with her subject. Her presentation at Be-Part includes 240 photographs, which are displayed on three screens through a digital projection. Shades of Time is very personal work, and can be considered as the second presentation of her archive since the exhibition Aschewiese. The photographs cover four generations of Štrba's family: from the time before she was born until 1997. Her photographs freeze time, as it were, and at the same time her work connects the past with the present. The progression of time and history is expressed metaphorically through the continuity of her family across generations. The photographs are disarming and open-hearted, but never voyeuristic. They are intimate recordings, expressions of security and happiness, that make the viewer reflect on the passage of time and the cycle of life.
---
Braeckman | Fieret | Kooiker | Štrba
​7 March – 30 May
​Be-Part, Platform for Contemporary Art ​
​Westerlaan 17
​8790 Waregem
​
OPEN: tue – fri, 1 PM to 5 PM, sun 1 PM to 5 PM
The exhibition Braeckman | Fieret | Kooiker | Štrba in Be-Part Waregem is a partner project of the Track & Trace photo festival, which runs from March 13 to April 25 in Kortrijk.
Be-Part EN Braeckman | Fieret | Kooiker | Štrba
PDF - 2.2 Mb
Download
---
---