Be-Part presents a solo exhibition by Belgian artist Stief DeSmet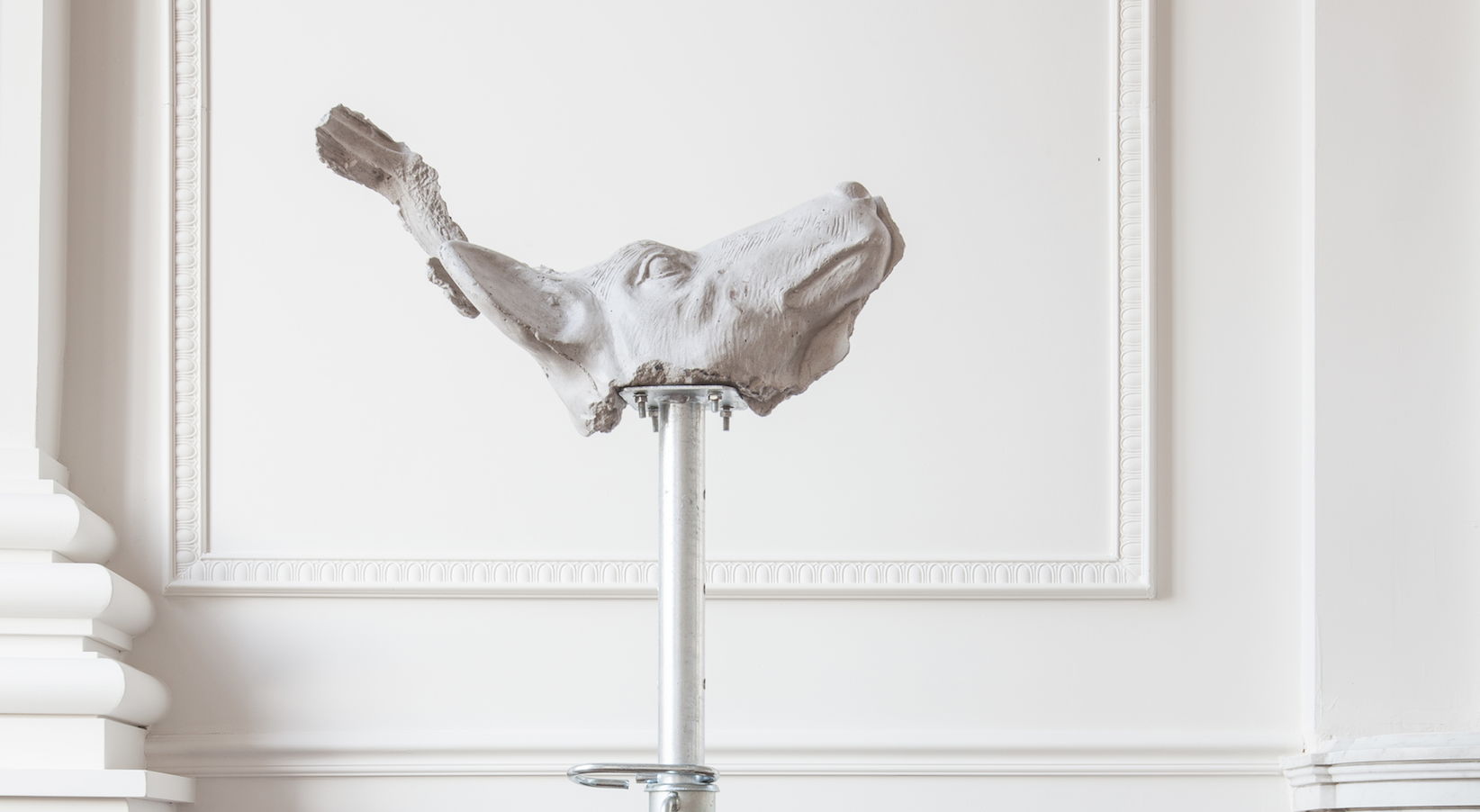 Be-Part presents a solo exhibition by the Belgian artist Stief DeSmet (° 1973). It's the first solo presentation of DeSmet since Beaufort 2018, where he presented 'Monument for a Wullok', a permanently installed huge bronze whelk in front of the Ostend coastline.
DeSmet focuses in his oeuvre on the fracture between nature and culture. As a starting point, the artist often uses iconic images from our collective memory, such as the typical Flemish front-garden sculptures, vanitas paintings or hunting scenes in the Old Masters' paintings. But also botanical elements that he finds in his immediate surroundings. He then rearranges these images in the form of paintings, screen prints, sculptures or performances. ​
​​
​For this exhibition, which consists mainly of new work, DeSmet creates a link between the familiar themes in his oeuvre (more specifically the ambiguous relationship between human and nature) and industrially manufactured building materials (such as building braces, quick building blocks, etc.). He connects his personal, humoristic and at times spiritual rationality of building elements, which he thus provides with a poetic meaning and in which he confronts the viewer with a sense of 'Unheimlichkeit'. By doing so, he connects his oeuvre (sculptures, paintings and drawings) with the compelling architecture of Be-Part.
​​
​After living in Ghent and L.A. for several years DeSmet retreated to the peaceful village of Bachte-Maria-Leerne, a few kilometers south of Ghent near the idyllic Leie river. There he has several studiospaces with different specifications where you can fiend him at work, depending the mood of the day. Not knowing what he will make that day, he throws himself into the studio with absolute devotion.
​​
​A publication with photography by Tom Callemin is linked to the exhibition. This publication will be published by Art Paper Editions and will also include a text by Christophe Vekeman.
---
STIEF DESMET
​PARADISE, PROTOTYPES & OTHER DECONSTRUCTIONS
​24 February - 2 June 2019
​Be-Part, Platform voor actuele kunst
​Westerlaan 17
​8790 Waregem
​
​Opening: Saturday 23 February at 5pm
​With an introduction by Christophe Vekeman
---
Cover image: Stief Desmet, ANASTASIS (cervus/kop) (detail), beton op staal, 2018. ©stiefdesmet. Photo: Kenneth Devooght