Barbé-Urbain Gallery is organizing the first solo gallery exhibition of Adelheid De Witte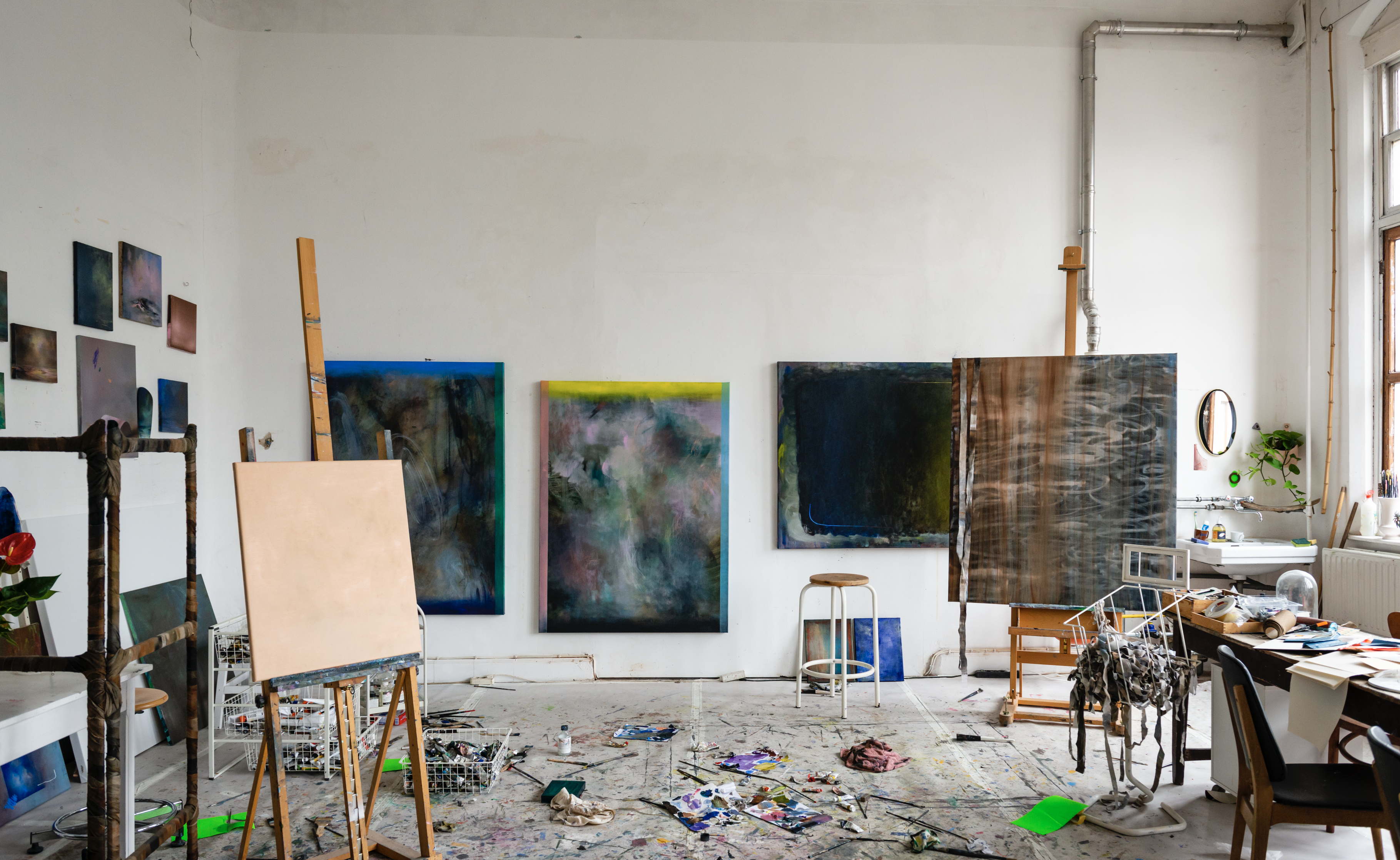 In September, the Ghent artist Adelheid De Witte (°1982) will be exhibiting solo in a gallery for the very first time. In the Barbé-Urbain Gallery in Ghent, she will present a dozen new paintings and several striking installations, under the title There are Fireworks at 11pm.
De Witte's work can be seen as the continuation of the Belgian surrealistic tradition, but in a contemporary framework. The reoccurring depictions of landscapes arise in a rather organic way, combined with uncommon shapes and colours. The results are abstract, landscape-like scenes in which light plays a crucial role. 
De Witte constantly plays with paradoxes of light and dark, cheerful and sombre, abstract and figurative, illusion and reality, nostalgic and contemporary. As a spectator you get to see new perspectives on reality, but you have to fill in the meaning yourself. In this sense her paintings are like a succession of different approaches, contexts and meanings.
In a statement, De Witte notes:
"The pleasure of making lies in the surprise. If a work gives me more questions than answers at the end, that is one of the finest experiences that can happen to me. There are few things that can match that."
De Witte is self-taught. The thorough study of works and working methods from all periods and from different cultures has strongly influenced the way she works today. She flirts with different perspectives and allows old and new to coexist. It ensures that her work acquires an uncanny, even disorienting character. Old objects such as lace-making machines serve as a starting point for installations, and worn-out gym rings from her own childhood are turned over and connected to tubes in plexiglass and filled with pigments that light up in the dark. The object is stripped of its original function and thus gives an orphaned impression. Something is going on, but it is not clear what.
The title of the show – There are Fireworks at 11pm – has a similar alienation effect. At first glance it is reminiscent of a simple announcement on a flyer, banner or poster in a random beach resort. The title comes in the form of an announcement, but at the same time, you don't know where, when, or how these fireworks will take place. The expectation of fireworks creates a certain framework without being one. 
---
Adelheid De Witte
​There are Fireworks at 11pm
​19 September - 25 October 2020
​Barbé-Urbain Gallery
---
Adelheid De Witte was born in 1982. She works in an old boys' school in Ghent, alongside fellow artists Berlinde De Bruyckere and Peter Buggenhout. De Witte previously exhibited in group exhibitions such as PASS (2016), the art route organized by Kris Martin and Jan Hoet Junior through the villages of Huise, Wannegem, Lede, and Mullem; Re-ART2 (2017), the group exhibition in Zaventem curated by Julie Senden; the Biennial of Painting (2018) in the Museum Dhondt-Dhaenens; and the group show L'Heure Bleue (2020), organized by the Antwerp galleries Sofie Van de Velde and Plus-One.
---