Ballon Rouge is presenting Rashawn Griffin's first solo exhibition in Belgium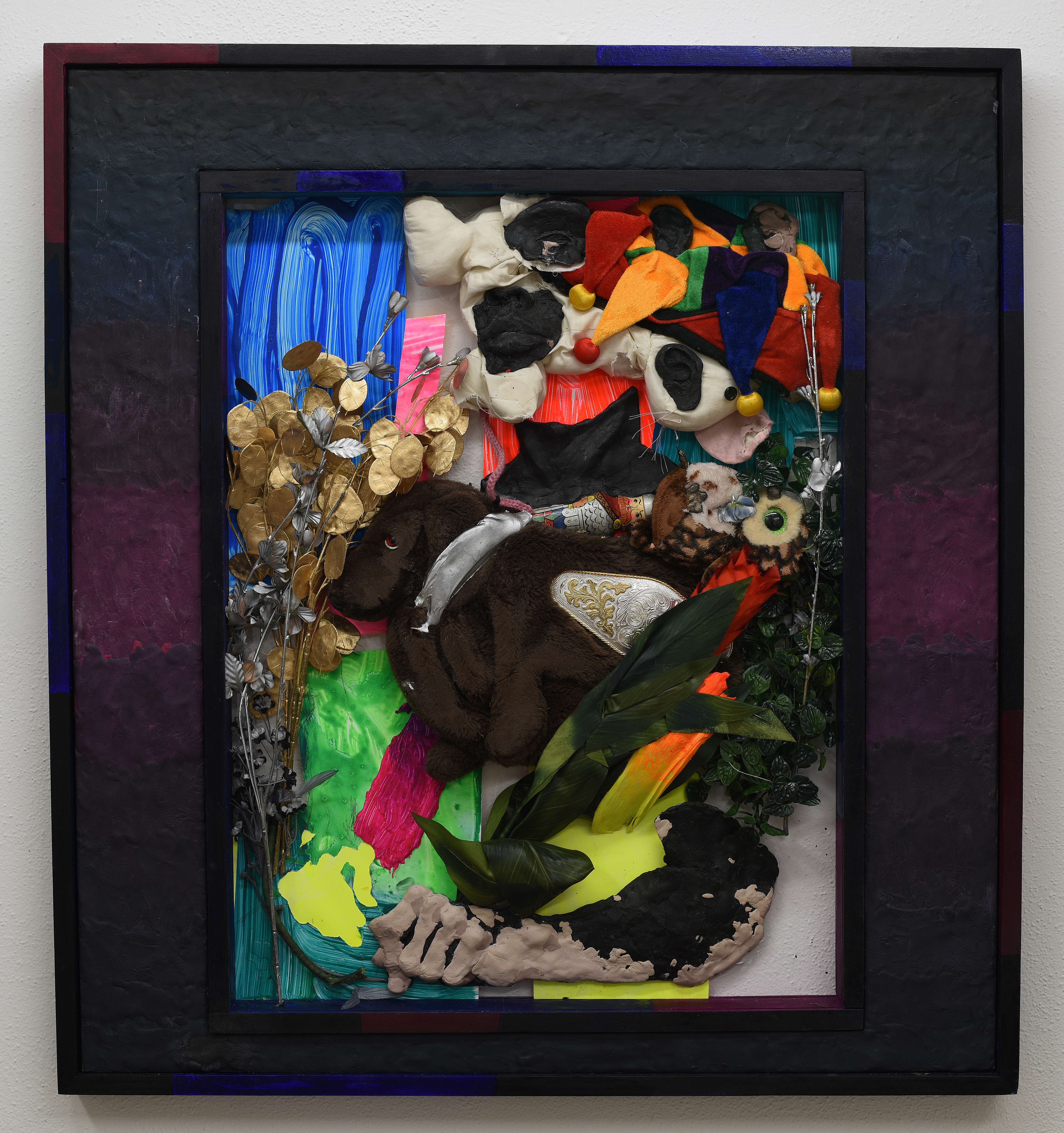 Ballon Rouge is presenting the first solo exhibition in Belgium of Rashawn Griffin (b 1980, Los Angeles) in January.
Rashawn Griffin, whose work was included in the 2008 Whitney Biennial, and who was the recipient of the Joan Mitchell Painters and Sculptors Grant Award in 2007, is known for his large-scale installations, sculptures, and paintings which use domestic and everyday materials such as bed sheets, tassels, food, and flora.
Griffin's installations explore the relationship between architecture and the traditions of painting often by using stretched fabric over walls; as the picture becomes the space, the pictorial space highlights the architecture. Often pushing the boundaries between object and installation, his work challenges viewers to engage in their own past experiences when confronting his art. His work doesn't fit comfortably into any art historical category; rather than being either a painter or a sculptor, he has synthesized aspects of both into a unique approach to art making. 
When Griffin broke his leg recently, this fracture changed his way of making and thinking about his work. In addition, Griffin suffers from vitiligo (a chronic autoimmune disorder that causes patches of skin to lose pigment or color) since the age of 18, so his body is often in flux. Due to his vitiligo, a lot of pigment left his body when he broke his leg. The broken leg went white first, then the biceps, then some of his thighs, a few spots on his torso which was untouched before. Suddenly, his own body was new to him. 
The body, and specifically the removal of the body as a figurative presence, has always been central to Griffin's work. Architectural structures, rooms made of clothing, drawings with internal ruminations, food, blankets, ephemera from performance, and debris of a lived life have been the materials he utilizes in his work as an installation artist and sculptor. He implies the presence of a body, but uses no images of one.
For his first solo show in Belgium, Griffin is presenting a series of smaller works on a more intimate scale that act as bodies, or rather, portraits - sometimes of himself, sometimes of loved ones. Like William E. Jones, an artist and friend, who sent the items in his portrait to Griffin, who then 'painted' him. The materials used to 'represent,' to 'paint' a body are collected, given to, found, and gathered by Griffin. 
---
Rashawn Griffin
​January 12 - March 11, 2023
​Ballon Rouge
​Place du Jardin aux Fleurs, 2
​Brussels 1000 Belgium
​Hours: Thu & Fri 2-6pm & Sat 12-6 and by appointment
Rashawn Griffin at Art Antwerp
​15-18 December, 2022
​Antwerp Expo
---