Atelier Ecru Gallery and Barbé Urbain bring art and design together in the iconic Dr De Beir house in Knokke
Their joint project MAGELLAN organises exhibitions in the various rooms of the modernist corner building from 2 July to 28 August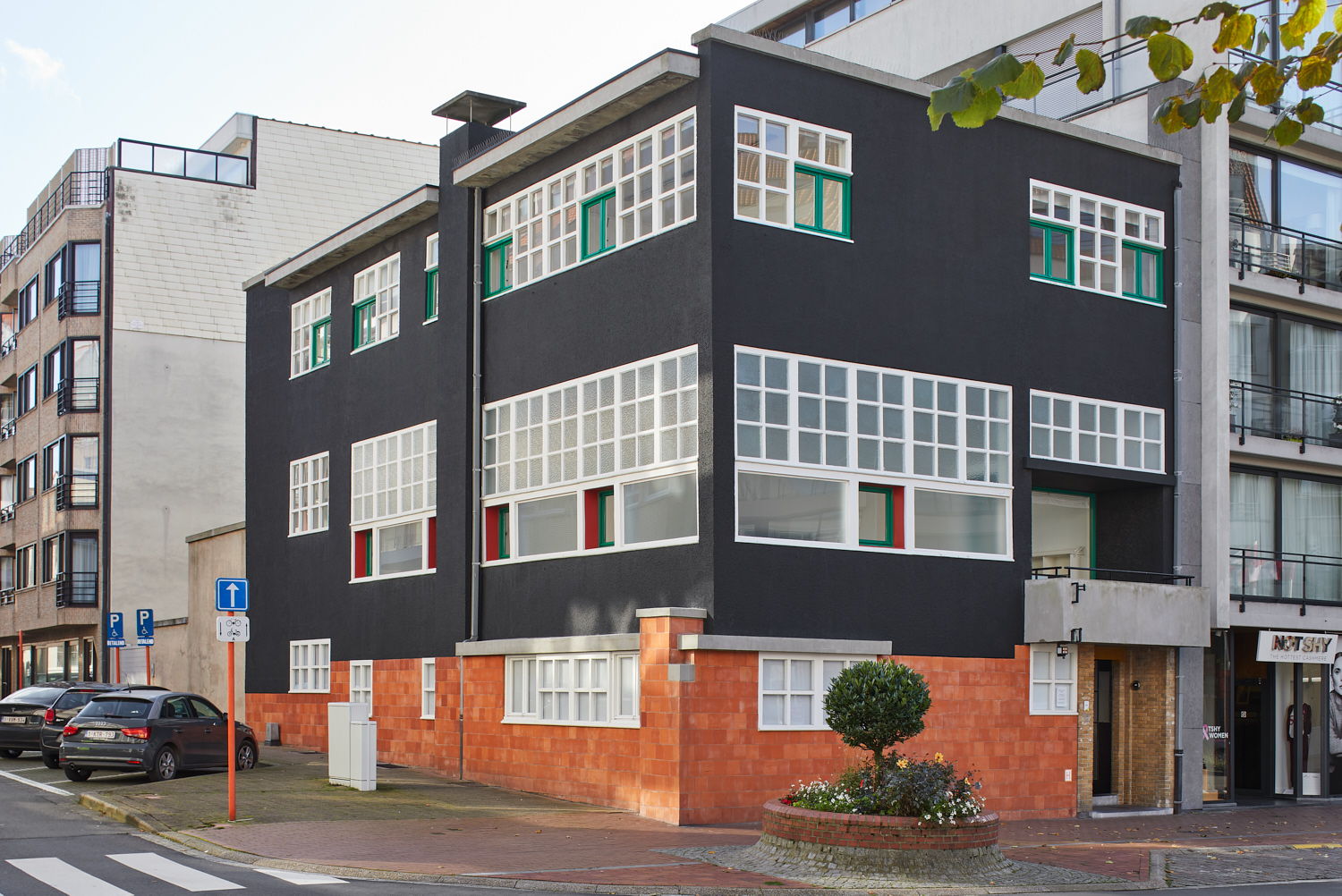 The Ghent art gallery Barbé Urbain and the Ghent design gallery Atelier Ecru Gallery are joining forces to set up MAGELLAN: a joint initiative that organises art and design exhibitions outside the permanent gallery spaces in Ghent.
This summer, they are moving into the iconic modernist corner building by architect Huib Hoste in Knokke - also known as the Dr De Beir residence. From 2 July to 28 August, they will be presenting exhibitions with various artists and designers whom they represent or with whom they collaborate under the umbrella term MAGELLAN.
During the summer months, works are presented by artists such as Adelheid De Witte, Charlie De Voet, Flexboj & LA, Joost Pauwaert, Stijn Ank and Middernacht & Alexander, and by designers such as Linde Freya Tangelder, Katrien Doms, Pierre De Valck, Maria Scarpulla, BRUT Collective, Nathalie Van der Massen and Laurids Gallée.
Named after Ferdinand Magellan, a Portuguese explorer who led the first voyage around the world, the new joint project aims to offer a voyage of discovery through the worlds of contemporary art and design. This results in various curated presentations offering a separate total experience in each room of the iconic house.
Barbé Urbain and Atelier Ecru Gallery were established simultaneously some 4.5 years ago. From the start, they have both strived to build exhibitions as total experiences. There is also a similarity in the way the galleries work with their artists and designers. This should not come as a surprise, since Christophe Urbain founded the Barbé Urbain art gallery with Oliver Barbé on the one hand, and also started up Atelier Ecru Gallery with Stéphanie Frederickx on the other. 
Both galleries focus on guiding, supporting, promoting and framing creators - designers or artists. They present a diverse programme in which young, emerging talents are placed in dialogue with more experienced and established names.
"We see that more and more collectible design is offered at international art fairs, and works of art at design fairs. With MAGELLAN, we want to offer the enthusiast and collector of both disciplines a total package, and take them into the world of both Atelier Ecru Gallery and Barbé Urbain."
​— Oliver Barbé, Stéphanie Frederickx and Christophe Urbain
---
MAGELLAN in Knokke
​2 juli - 28 August 2022
​Dr. De Beir Huis
​Dumortierlaan 8
​Knokke-Heist
​thisismagellan.com
---
Images
Download here
About Barbé Urbain Gallery
Barbé Urbain Gallery is a gallery in Ghent founded by Oliver Barbé and Christophe Urbain. The gallery focuses on curated exhibitions of emerging and more established contemporary artists in various fields.
Barbé Urbain Gallery presents about 8 exhibitions a year, including solo and group shows, and also participates in several fairs. In addition to its permanent representation of artists, the gallery often collaborates with other galleries in Belgium and abroad to mount conceptual group exhibitions.
---
About Atelier Ecru Gallery
Atelier Ecru is a Ghent gallery for contemporary, brutalist & modern design, art and furniture by Belgian and international artists, designers, founded by Stéphanie Frederickx and Christophe Urbain. 
The gallery offers atypical work, curated and presented through an exhibition programme or through interior projects. 
Often the works are deeply connected to nature or natural elements, combining experiment and craft. Emotion, love and respect are central to their approach.
---
About the location
The building is virtually the earliest example of modernism in Belgium and is considered an iconic basic work of modern architecture in Flanders.
This image-defining corner house was built in 1924, commissioned by Dr De Beir and designed by architect Huib Hoste (Bruges). The art-loving doctor asks Huib Hoste to build a large and inexpensive house for his practice and family, in the "new style". Huib Hoste takes the opportunity to experiment with the construction of the building: use of cinder or ashlar concrete.
The original use of materials gives a visual translation of the different functions: ground floor with practice and service rooms is clad with red Boom tiles, the upper floor with the living and sleeping quarters is indicated by a black tarred parement, which separates the house from the ground. The large concrete window frames in the superstructure form large composing surfaces, which are divided into smaller ones. The fixed windows are series-produced from reinforced concrete. The opening parts are deeper in the façade surface and are made of wood.
Designed at the height of his career, this house is a typical example of the way in which Hoste applied the principles of the Dutch 'Stijl' movement, and can be considered as the basic work of modern architecture in Flanders.