Albert Baronian celebrates his fiftieth anniversary as a gallerist with a group exhibition in Fondation CAB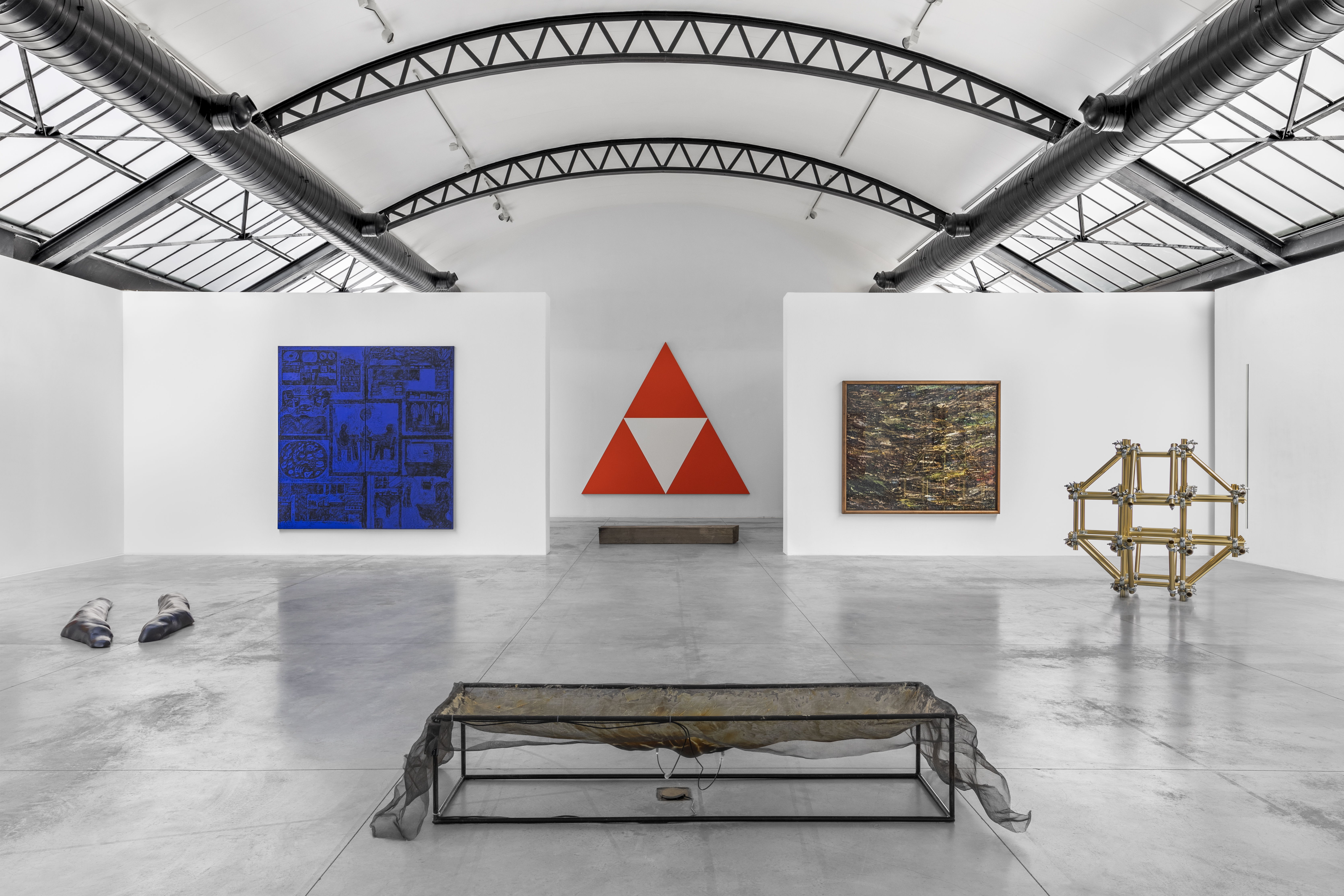 In September, Albert Baronian celebrates his fiftieth anniversary as a gallerist with a remarkable exhibition at Fondation CAB in Brussels. For this exhibition, Baronian is bringing together about thirty artists with whom he works or has worked, in the minimalist-conceptual spirit that characterises the Fondation CAB.
The exhibition will feature work by Lynda Benglis, Lionel Estève, Gilbert & George, Bernd Lohaus, Matt Mullican, Alain Séchas, Philippe Van Snick, Stanley Whitney, Richard Tuttle and Gilberto Zorio, among others.
The majority of these artists have become big names in the international art world, exhibiting in major museums and at biennials. It was Albert Baronian who often gave them the chance to exhibit their work for the first time. Lynda Benglis, Mario Merz and Gilberto Zorio, for example, exhibited their work at the gallery as early as 1979. Gilbert & George, Stanley Whitney, Tony Ourlser and Nonas were also among the artists frequently exhibited at Galerie Albert Baronian.
Albert Baronian is a key figure in the history of the visual arts in Belgium, and after Adriaan Raemdonck's De Zwarte Panter, the Galerie Albert Baronian is the oldest active gallery in Belgium.
Baronian's passion for art began when his parents sent him to London at the age of 19 to study English. Discovering museums, especially the Tate Gallery, was a real eye-opener and he began devouring books on art and venturing into exhibitions that were rarely visited at the time. After his studies, he began a career as a journalist and published his first piece in 1971 in Jean Clair's magazine Art vivant with an article on Gilbert & George.
Two years later, in 1973, Baronian opened his first gallery in his flat in Brussels, making Galerie Albert Baronian one of the most important galleries in Belgium, among a very select number of contemporary spaces, such as MTL in Brussels and the Wide White Space in Antwerp.
Baronian showed avant-garde artists from art movements such as "Supports/Surfaces" (which he showed for the first time outside France). He also introduced the Belgian public to Arte Povera and represented artists such as Zorio, Merz and Penone, who were unknown in Belgium at the time and later became big names with international acclaim. ​
The gallery itself also acquired an international reputation. When his flat became too small, Baronian moved to an empty factory in Etterbeek. There he organized exhibitions with Alain Séchas and Georges Baselitz, and later with the German Neue Wilden, Gilbert & George, and a variety of Belgian artists, such as Bernd Lohaus, Michel Frère, Marc Trivier, Sophie Whettnall, Didier Vermeiren and Patrick Corillon. Over the years, new figures joined the gallery and Baronian explored new artistic directions.
In the meantime, as president of the Association des Galeries d'Art Actuel de Belgique, Baronian gave the Brussels Contemporary Art Fair, now known as ArtBrussels, a more international dimension.
The group exhibition offers a glimpse of fifty years of Albert Baronian, with a selection of artists who have been important to him personally and professionally, just as he has also played a major role in the lives and careers of the featured artists.
"I honestly think I am an atypical gallery owner: my picture is not in the 'people' magazines; I do not belong to the elite of the Uccle bourgeoisie; I am not a member of any club, party, lodge or association.… I am proud of the values my parents instilled in me; they had to make many sacrifices to be able to do so. They were driven away from their homeland, orphaned and victims of the first genocide of the 20th century. And they taught my sister and three brothers to be tolerant, to open ourselves up to the world and to others. I am naive enough to believe that I have helped some artists to create a very beautiful exhibition... and to give its visitors some beautiful moments."
​— Albert Baronian in 'Nothing is Permanent', 2009
---
QUINQUAGESIMUM
​06.09 - 25.11.23
​Fondation CAB
​Rue Borrensstraat 32
​1050 Brussels
​​
​Artists
Lynda Benglis
Alain Biltereyst
Marie José Burki
Jo Delahaut 
Daniel Dezeuze
Lionel Estève
Michel Frere
Max Frintrop
Gilbert & George
Tony Grand
Olaf Holzapfel
Bernard Joubert
Bernd Lohaus
Joseph Marioni
Xavier Mary
Mario Merz
Olivier Mosset
Matt Mullican
Richard Nonas
Giulio Paolini
Charles Sandison
Jan Schoonhoven
Alain Séchas
Philippe Van Snick
Takis
Mitja Tusek
Richard Tuttle
Charlotte Vander Borght
Claude Viallat 
Stanley Whitney
Gilberto Zorio 
Yves Zurstrassen
---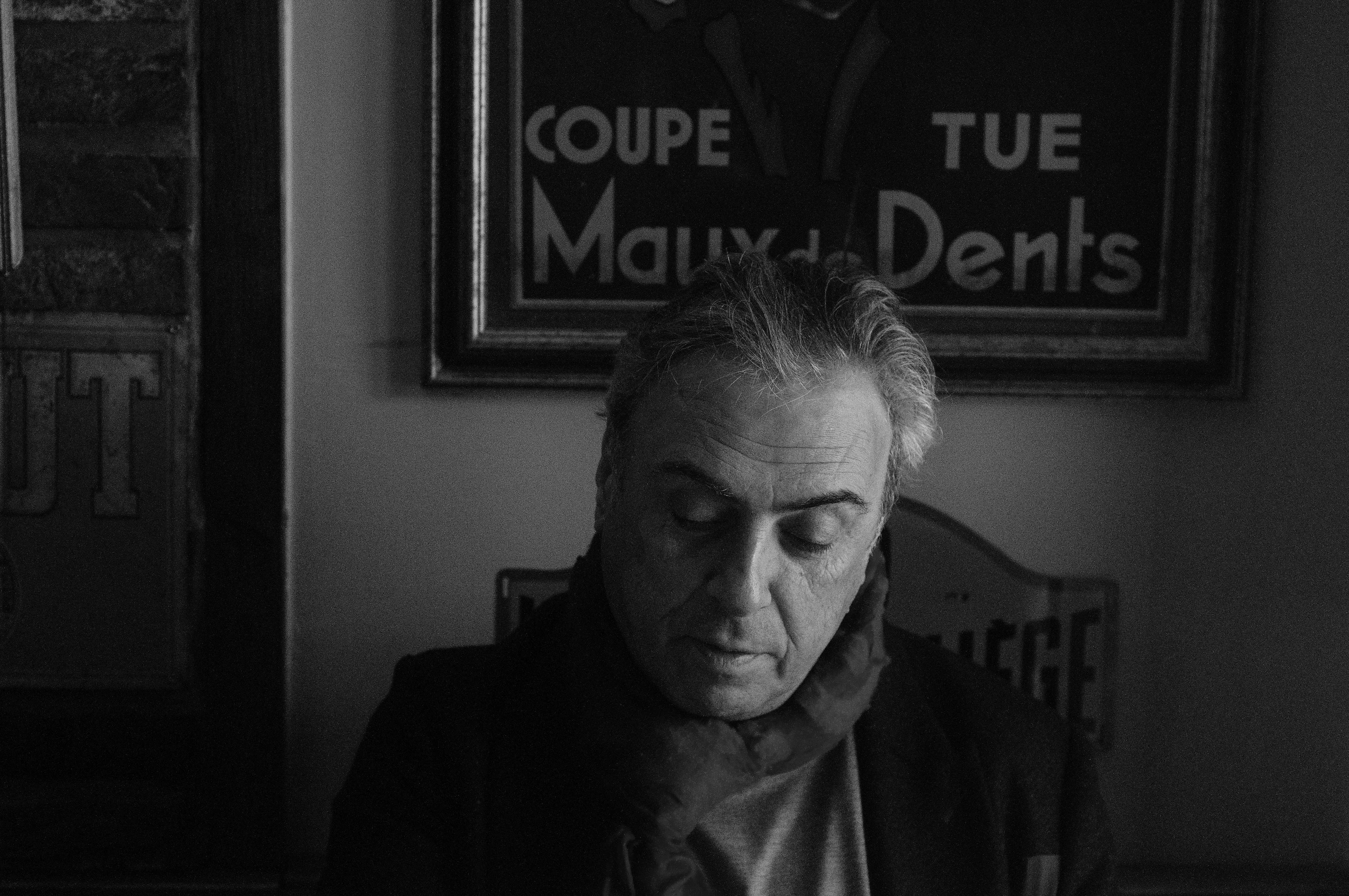 ---