A dialogue between Belgian artist Walter Leblanc and Japanese artist Keisuke Matsuura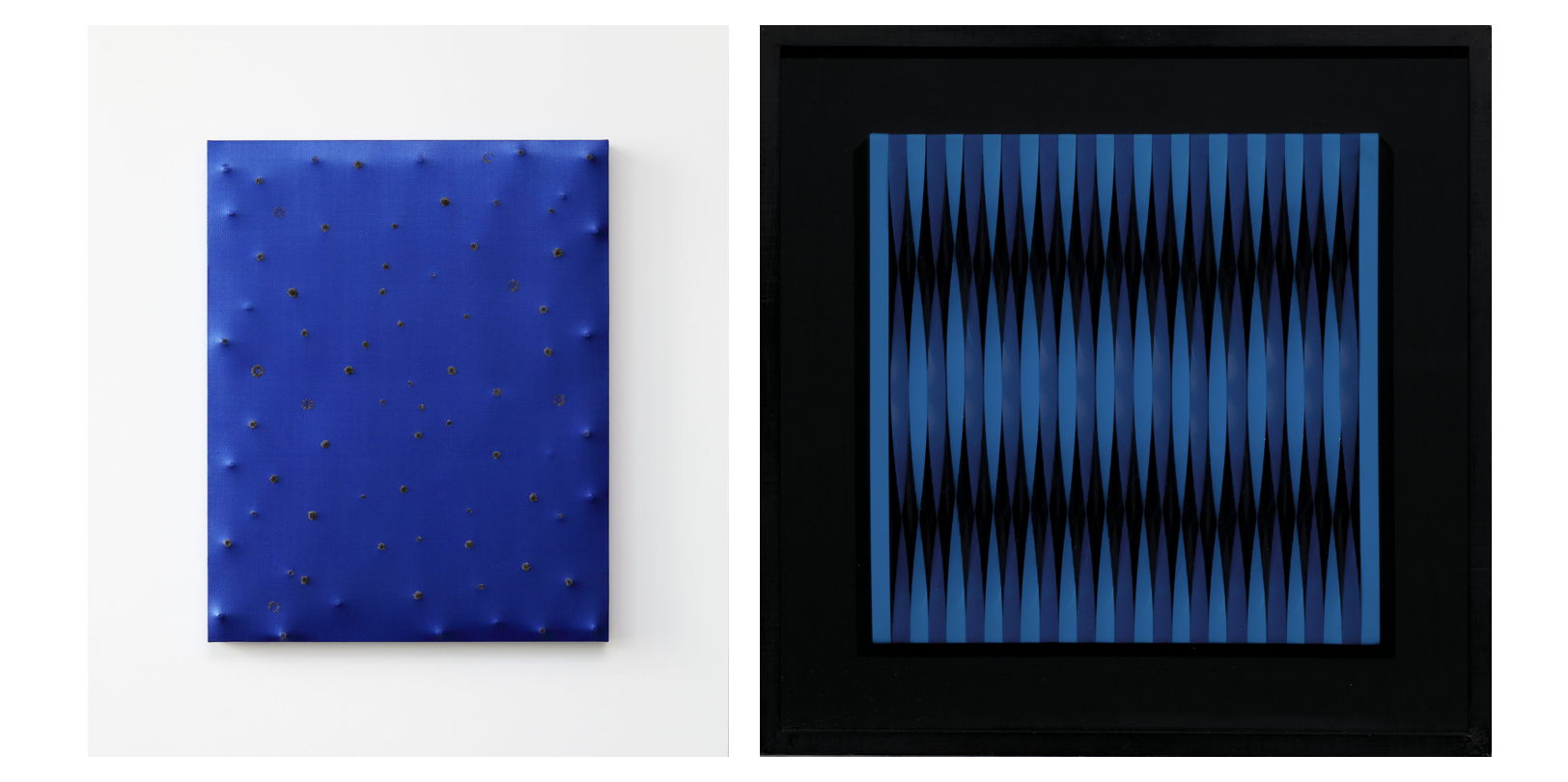 The Walter Leblanc Foundation presents the exhibition Walter Leblanc - Keisuke Matsuura : Resonance, which will open its doors on September 17 and will be on view until October 15, 2020.
​​
​It is the very first curatorial project of the Foundation that is organised in house. For this exhibition project, Japanese artist Keisuke Matsuura (°1970, Kyoto) was given carte blanche to imagine a conversation between his works and those of Leblanc selected from the Foundation's collection on the theme of natural energy fields.
​​
​Walter Leblanc (1932 – 1986) is an important Belgian figure of European post-war art. Over the years, he has built an extremely coherent oeuvre staging light without artifice or any disrupting elements. Within the international, neo-avant-garde network of the Nouvelle Tendance, ZERO, op art, kinetic art, concrete art and (neo)constructivism, Leblanc gained both national and international recognition. After the death of his widow, Nicole Leblanc, the Walter Leblanc Foundation was founded in 2006 as a non-profit entity to bring greater awareness of the oeuvre of Walter Leblanc and, as Jan Hoet wrote, "to do justice to an artist who deserves a place in the international pantheon of art". ​
​​
​Giving voice to an artist of a younger generation - such as Keisuke Matsuura - is a great opportunity to create a new discourse but also to rediscover all the subtleties of Leblanc's work and reassess its enduring topicality., Keisuke Matsuura discovered the artists of the ZERO movement during a trip to Europe, and their spirit would mark him and influence his future research. Inspired also by Walter Leblanc, his work lends itself particularly to this dialogue between two generations.
​​
​An immersive installation, Resonanz / Leblanc, has been created to mark the occasion and is visible in the Foundation's garden. The artist revisits the work of Leblanc and leaves a statement that not only pays homage, but also opens a way forward towards new possibilities and challenges The work invites the viewer to experience an ever-changing composition of lines integrated within the surrounding natural world. The elementary geometric figure made of straps seems to create a stable tension, yet is moved by the forces of nature to produce changes in structure, colour, and even sound, in a work that echoes the kinetic research of Leblanc in the fields of light and space.

​Walter Leblanc - Keisuke Matsuura : Resonance
​17 September - 15 October 2020
​Walter Leblanc Foundation
​Chaussée de Gand / Gentsesteenweg 1118
​B - 1082 Brussels
​​
​Open from Monday until Saturday, 10am – 5pm
Info: www.walterleblanc.be
---
WALTER LEBLANC
​​
​After graduating from The Royal Academy of Fine Arts in Antwerp, Leblanc became a founding member of the Antwerp avant-garde group G58. After his first abstract paintings, Leblanc put the paint away for good and sought to explore alternative media in his reliefs. In 1959 he began to introduce the 'torsion'. This pictorial element – made from cotton threads, plastic or metal – allowed him to bring motion, light and vibration into his work. Leblanc actively participated in ground-breaking international exhibitions such as Monochrome Malerei (1960) in Leverkusen, The Responsive Eye (1965) in New York, and Serielle Formationen (1967) in Frankurt am Main. Leblanc won the prestigious Young Belgian Art Prize in 1964. He took part in the 35th Venice Biennale in 1970 and in 1974, he was appointed Knight of the Order of Leopold II. In 1977 he was appointed lecturer at the Nationaal Hoger Instituut voor bouwkunst en Stedebouw (NHIBS) in Antwerp.
---
WALTER LEBLANC FOUNDATION
The Walter Leblanc Foundation is a non-profit entity constituted by the late Nicole Leblanc, by virtue of her authenticated deed in 2006. The Foundation aims to concretise her wish to promote her husband's oeuvre at both the national and the international level. The foundation's essential mission is to bring greater awareness of the oeuvre of Walter Leblanc and, as Jan Hoet wrote, "to do justice to an artist who deserves a place in the international pantheon of art".
Walter Leblanc's artistic output places him among the most significant artists in kinetic and optical art. His contribution to this international movement is one of the most striking in Belgian art. In an effort to foster greater awareness of the oeuvre of Walter Leblanc, the missions of the Foundation focus on the preservation and conservation of the collection and archives, the ongoing project to produce and maintain the catalogue raisonné online, the organisation and contribution to exhibition, research and publication projects and the creation and support of projects that aim to spread knowledge about Walter Leblanc's oeuvre and its context.