50 years of Karel Fonteyne: Ingrid Deuss Gallery honors the Belgian photographer with a solo exhibition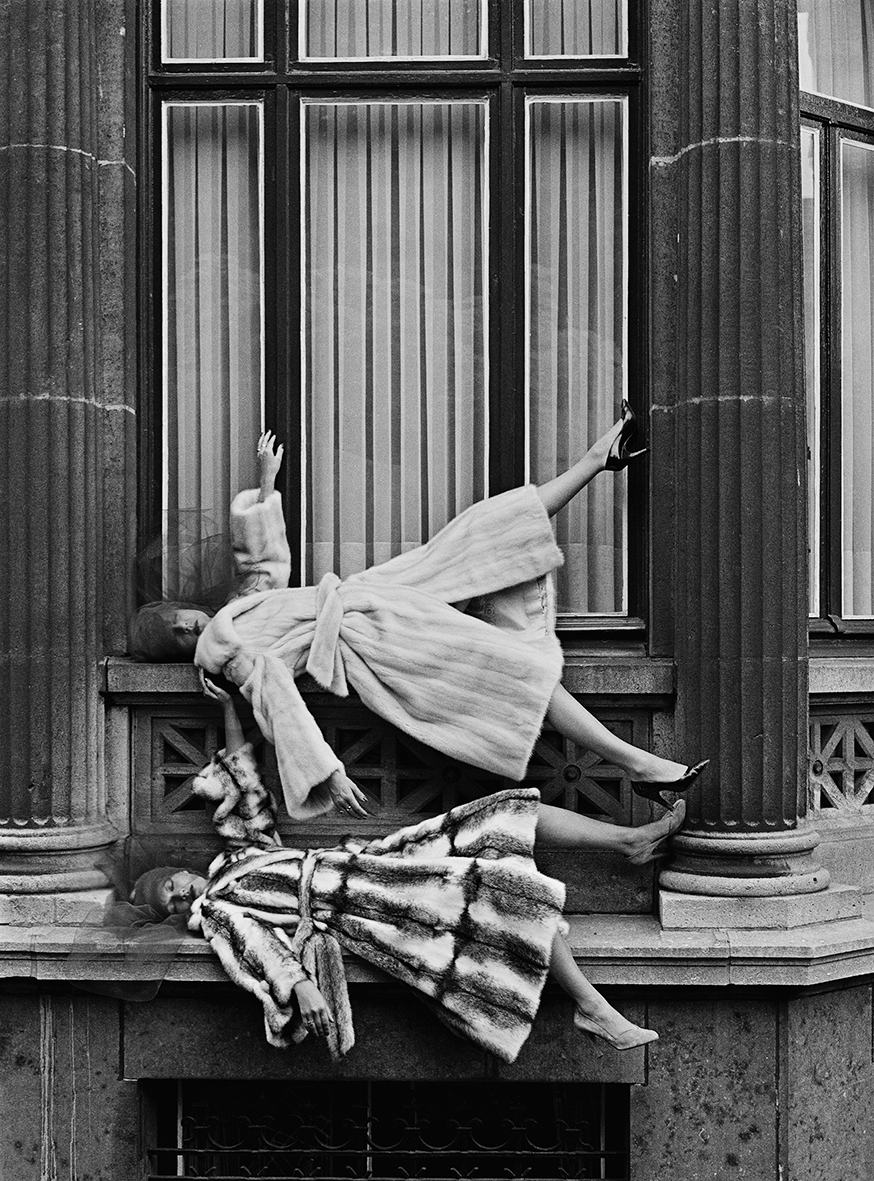 Ingrid Deuss Gallery presents an exhibition by the Belgian photographer Karel Fonteyne (° 1950). The exhibition, entitled 50 years of photography, celebrates the remarkable career of Fonteyne by presenting 6 iconic black and white images from his period as a fashion photographer. Fonteyne, who started out as an art photographer in the 1970s, made the switch to fashion photography in the 1980s.
Through photographic work for Antwerp fashion designers such as Margiela, Bikkembergs and Van Beirendonck, Fonteyne found his way to the international world of fashion photography. In his very personal, experimental and radical style, he created pioneering images that go beyond the classic fashion photo. Each and every one are stories in which symbolism, natural elements, composition and intimacy are central. The women - and men - in his images are mysterious and vulnerable, hidden in haste.
Fonteyne uses photography as a writer uses words, or as a painter uses brushes for telling his strange, mysterious stories. His scenes are carefully constructed and often require a second look. He composes, accumulates his thoughts and feelings into intimate images.
Karel Fonteyne has built up a remarkable and very personal oeuvre, in which his fascination for what we can not grasp with our minds, for what can not be proved, is central.
The images that will be shown at Ingrid Deuss Gallery are printed according to the platinum/palladium technique. Platinum/palladium is a traditional printing technique dating back to the 19th century. In comparison with silver prints, platinum prints benefit from a wide range of tones, more subtle blacks and a higher definition. Platinum prints are also among the most permanent man-made objects. The platinum metals are more stable than gold and a platinum image can last more than 500 years.
In 2020, an important overview book by Karel Fonteyne will be published. The book, entitled Spell, will be published by Stockmans publishers.
Karel Fonteyne
​50 years of photography
​9 November 2018 - 5 January 2019
​Ingrid Deuss Gallery
​​
​