13th edition of Playground builds bridges between live and visual arts

Playground
​​
​Arts centre STUK and museum M Leuven are joining forces for the thirteenth edition of Playground, the annual festival that builds bridges between live and visual arts. ​
​Playground is a sanctuary for experiment, fusing installation, film, architecture, sculpture and choreography into long-running installations and live activations. From 14 to 17 November, the codes of various spaces are being challenged in a range of locations.
​​
​M features multiple highlights. Nel Aerts and Béatrice Balcou put their exhibitions at M into action during the festival, and artist duo Sarah & Charles is presenting a performance. The appearance that might draw the most attention however, is by Jeremiah Day. Joined by Youth for Climate and Joanne Bland (an activist who marched with Martin Luther King in the fight for equal rights as an 11-year-old girl) amongst others, he asks the audience to engage in an open discussion about resistance. Standing out from the program as well is Hana Miletic, who is showing an audio and textile installation and organizing a felt workshop along with a group of women of the open arts centre Globe Aroma.
Playground
​14 - 17 November
​STUK & M Leuven
​https://www.playgroundfestival.be/en/
---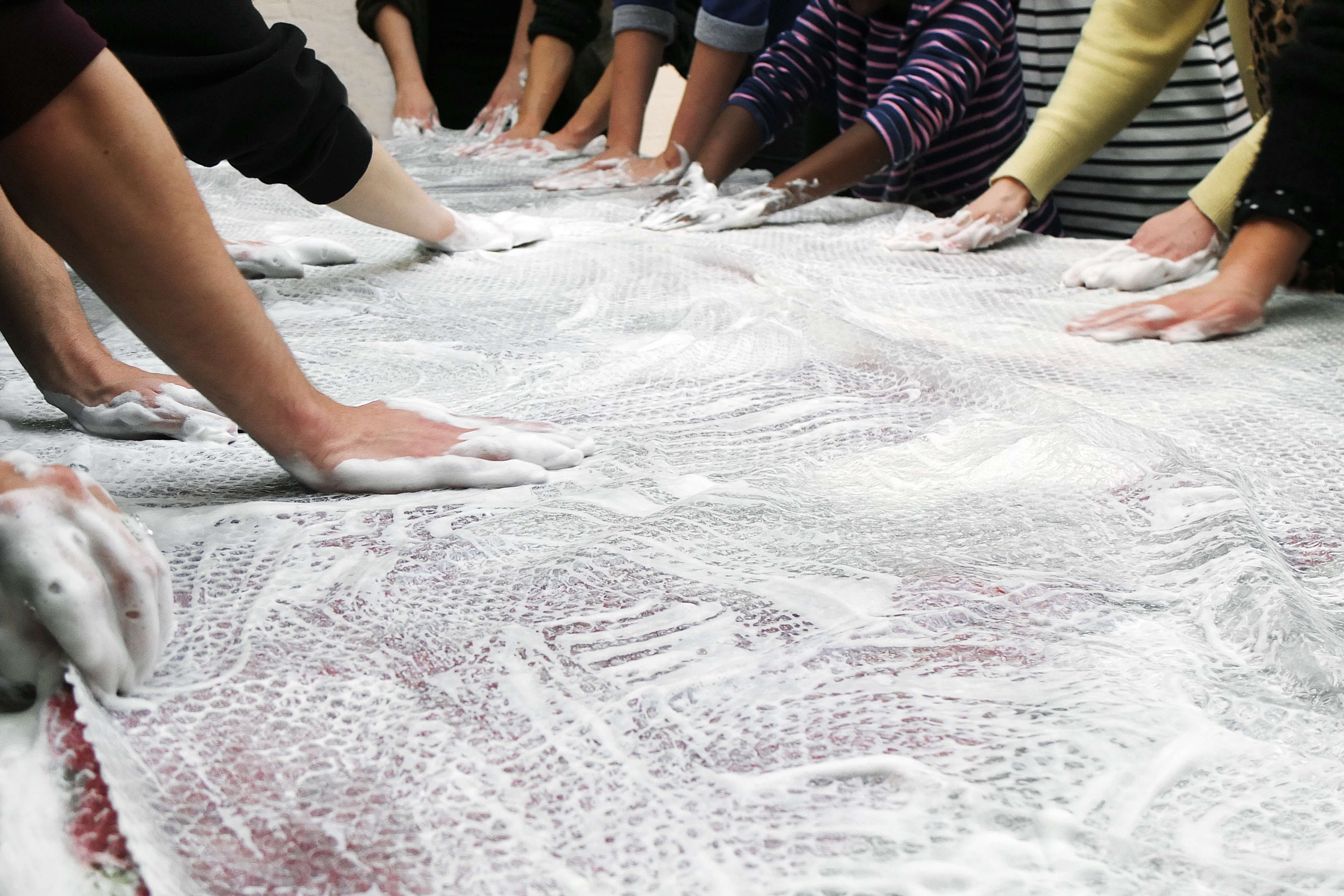 ​HANA MILETIĆ & GLOBE AROMA
​FELT WORKSHOP & TXT, IS NOT WRITTEN PLAIN (DRAFT V)
​
​The audio and textile installation txt, Is Not Written Plain (draft V) comprises 12 handmade felts hung on metal backdrop stands – generally used for studio photography – and speakers that broadcast the poetry written and recited by the women of the Brussels community centre Globe Aroma. Wool felt is one of the oldest man-made textiles. It does not require any instrument other than one's hands. The poetic texts, which can be read in the accompanying script, are free associations of words that were inspired by the process of felting and the plasticity of language itself. They are written in French, Dutch and English with occasional words in Afrikaans, Arabic, Russian and Italian, amongst other languages. ​
​Miletić did not just work together with the women of Globe Aroma to produce this work – to her it is about the community, and all the human exchanges that have arisen from it. The felt workshops represented a meeting point and a safe space for women in the centre, for all ages and languages, with or without papers. There is a micro-political dimension to this multiplicity of hands and voices, which the technique of felting poetically echoes. The differently coloured parts of the felt are still distinguishable, but up close it shows how they have gently bled into another.
​​
​Felt workshop
​Some years ago, Hana Miletić became active in a community weaving workshop in Brussels, where she reconnected with the tradition of handwork from her childhood in Yugoslavia. Together with a group of women from the community arts centre Globe Aroma, Miletić will guide you through the technique of wet felting, a domestic handicraft. By experimenting with this material, felt, Miletić and Globe Aroma want to revalue gendered cultural practices. It is an opportunity to experience how collective feelings can be formed through collaborative practices. Between stories and technique, feeling and thinking, you will co-create a series of new works.
​​
​Thursday 14 November, 18:00 - 22:00
​​
Friday 15 until Sunday 17 November, 11:00 - 18:00
​M Leuven
​Free (reservation required)
---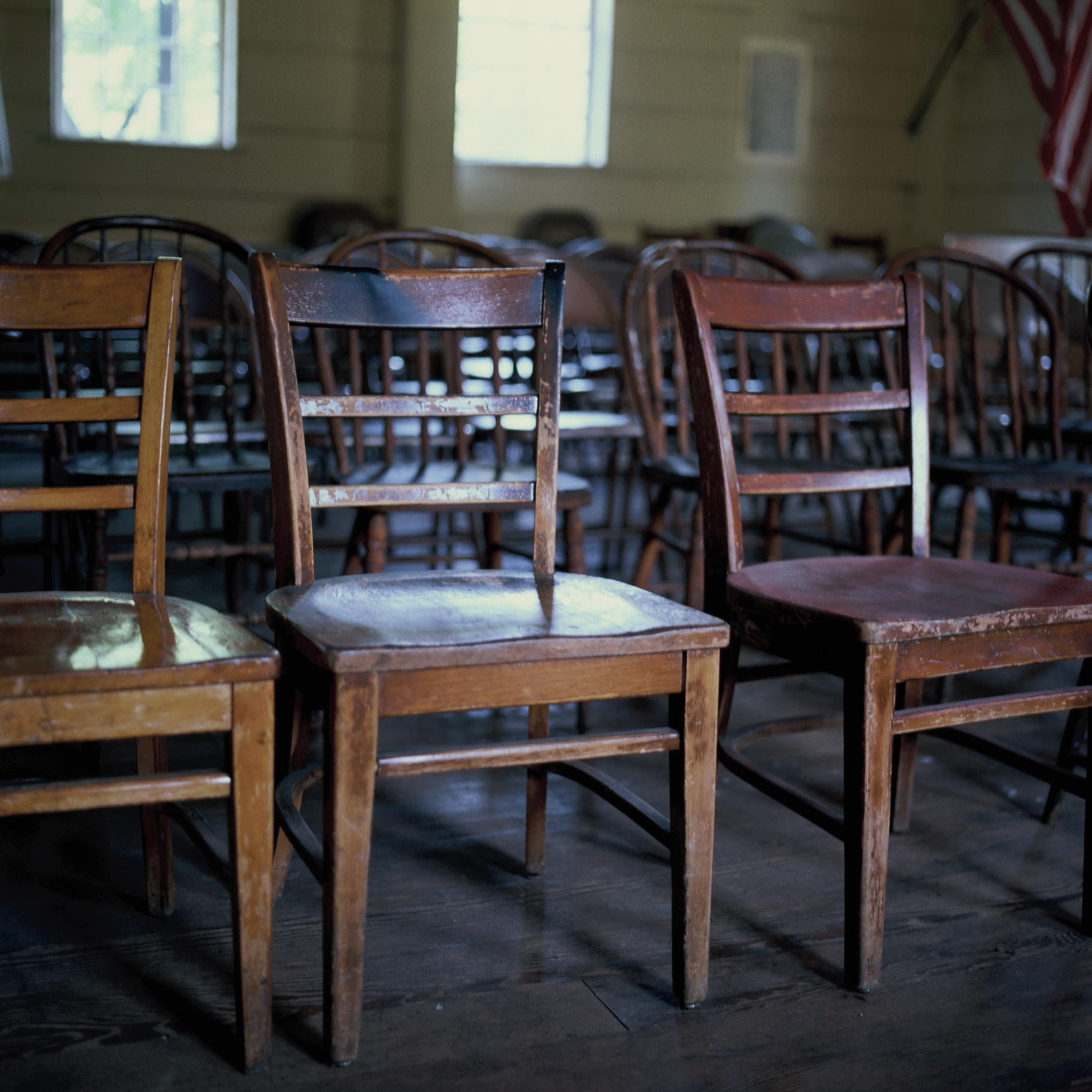 JEREMIAH DAY FT. JOANNE BLAND, FRED DEWEY & YOUTH FOR CLIMATE
​THE OPPOSITE OF FATALISM
​
​What motivates people to resist, to switch to action? In his installations, lectures, videos and performances, Jeremiah Day investigates the power of civilian-driven resistance. In the tradition of ​ town hall meetings, Day brings together testimonies from past and present. Day is joined by Joanne Bland, who as an 11-year-old girl, marched with Martin Luther King in the fight for equal rights, the German writer, teacher, editor and activist Fred Dewey, and Youth for Climate, the Belgian organization that is leading young climate activists worldwide.
​​
​Jeremiah Day (°1947) is an artist whose work comprises photography, speech and body language, all of which he uses to explore political conflicts and resistance, and the subjective traces they leave behind. Day studied under and frequently collaborates with Simone Forti, pioneer of postmodern dance. He makes use of her improvisational method of research-movement-speech as an open and embodied form of questioning.
​​
​Joanne Bland (°1952) is the co-founder and former director of the National Voting Rights Museum in Selma, Alabama. Bland was a very active participant in the Civil Rights Movement from her earliest days, and was the youngest person to have been jailed during any civil rights demonstration of that period (Bland was 8 years old at the time. By the time she was 11, she had been arrested thirteen times). Bland grew up in segregated Selma, Alabama, where she was not allowed to enter certain stores and was only allowed to go in the library and movie theater on days labeled "colored". As a result of growing up in segregation Bland lost her mother, who died in a "white" hospital waiting for a transfusion of "black blood". Her grandmother encouraged Bland and her sister to march and become freedom fighters even though her father disapproved out of fear for their lives.
​​
​Fred Dewey is an activist, public art curator, editor, writer and artist. He ran Beyond Baroque Arts/Literary Center in Los Angeles 1995-2010, and has conducted working groups on Hannah Arendt internationally since 2011. He has also written for newspapers, magazines and monographs, and gives lectures. His works include the book 'The School of Public Life' (2015) and 'From an apparent contradiction in Arendt to a working group method' (2016). He has exhibited along artists Jeremiah Day and Simone Forti.
​​
​Sunday 16 November
​16:30 - 00:00
​M Leuven
​Spoken in English
---